If a family needs help with groceries, they may apply for food stamps as soon as possible. SNAP benefits are not backdated before the SNAP application date. This means beneficiaries do not get food stamps for the past months in which they were eligible. Also, the sooner someone applies, the sooner they may get help.
If you are unsure whether or not you will qualify for food stamps, or if you were not eligible in the past, you may still want to apply as soon as possible. That way, you may find out if your household qualifies and possibly get help sooner.
2
Submitting an EBT Application and What to Expect After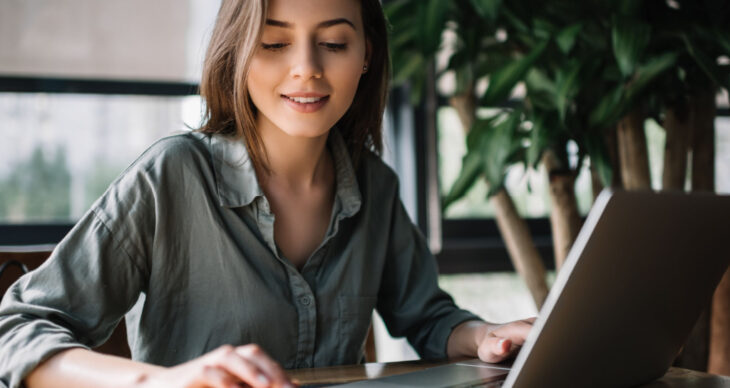 While food stamps are part of a federal program, each state runs its own SNAP program. Therefore, applicants need to submit the application directly to the state agency and follow its application process.
Since states handle all food stamp applications, application methods may be different between states. Many states allow you to apply for food stamps online for a faster, easier application process. However, if your state does not allow you to submit a food stamp application online, you may be able to apply for SNAP by mail, in person, or by phone.
When submitting a SNAP application, you'll need to give several important pieces of information about yourself and everyone else in your household, including:
Names, Social Security Numbers, and dates of birth.
Current employment information, including details about employers and wages.
Household expenses, including mortgage, rent, and utility amounts.
Information related to assets, including bank accounts, cash amounts, and vehicle details.
After you submit your EBT application, your state's agency will assign a caseworker to your household. Your caseworker will schedule and conduct an interview with you.
At the interview, they can request additional information, discuss your potential benefit amounts, and answer any questions you may have about the program. The interview process is mandatory, and failing to attend your interview can result in disqualification.
Additionally, you will need to provide documents that support your application, including proof of income and household expenses. If you apply for food stamps online, you may be able to submit those documents online for a faster application process.
State agencies generally have about 30 days to process a SNAP application. However, the decision may be quicker if you qualify for emergency food stamps. After your SNAP application has been processed, you will receive a letter or an online notification detailing the decision that was reached.
If you do not agree with the decision about your household's eligibility or benefit amount, you have the right to an appeal.